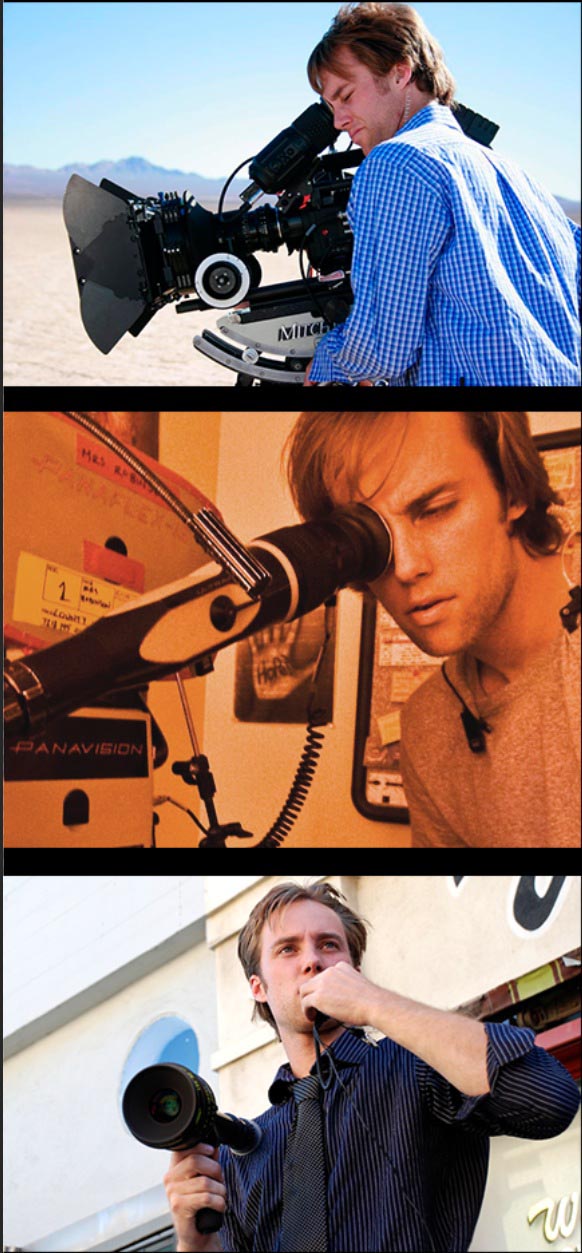 Jeremy M Lundborg is a Cinematographer based in Los Angeles, CA.
Jeremy began his career while attending the film program at Art Center College of Design, shooting a feature, a documentary, and many other projects. After graduating he continued his career shooting film, television, and web content.
With a desire to create beautiful and thought-provoking imagery, his attention to detail and passion for every genre/format, strong people skills and calm demeanor, Jeremy is an undeniable asset to any project.
Jeremy's goal is to continue to shoot feature films, television, and any other format from documentary to music video to commercial, creating imagery that supports the vision of every director.
Clients include MTV, ASUS, Whole Foods, National Geographic, LOYA Shanghai, Wholphin, Dark Rye, EMI Japan, Republic Records, and many more.
Jeremy has a current passport, availability to travel at anytime for any duration, experience in all weather conditions, and a strong sense of languages.
Contact me to discuss your next project. Check out some of my Work and Resume.